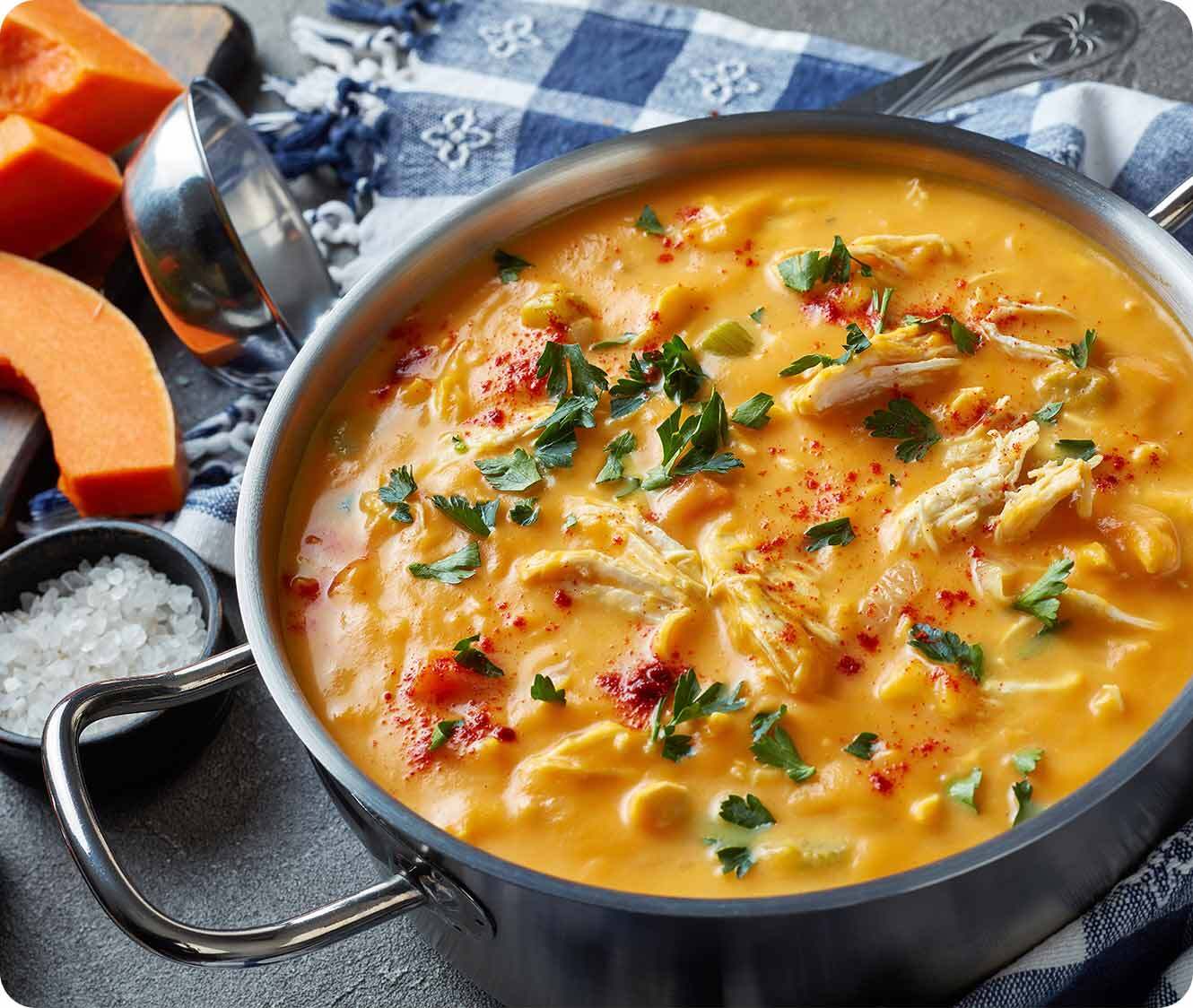 RECIPES
Cumin & Thyme Pumpkin Chicken Soup
Ingredients
1 pound boneless, skinless chicken breasts, cut into 1-inch pieces
1 (15-ounce) can pumpkin puree
4 cups chicken broth
1 cup carrots, chopped
½ cup celery, chopped
1 tbsp olive oil
1 tbsp Newman's Own Onion Powder
1 tsp Newman's Own Ground Thyme
½ tsp Newman's Own Garlic Powder
½ tsp Newman's Own Ground Cumin
¼ tsp Newman's Own Ground Cinnamon
¼ tsp Newman's Own Sea Salt Flakes
⅛ tsp Newman's Own Black Pepper Coarse Ground
¼ cup chopped fresh parsley, for garnish (optional)
Directions
1
Heat the olive oil in a large pot over medium heat
2
Add the chicken and cook until browned on all sides.
3
Stir in the pumpkin puree, chicken broth, carrots, celery, onion, garlic, thyme, cumin, cinnamon, salt, and pepper. Bring to a boil, then reduce heat to low and simmer for 20 minutes, or until the chicken is cooked through and the vegetables are tender.
4
Garnish with chopped parsley, if desired.
Products used in this recipe
OUR FOUNDATION
100% Profits
to Help Kids
Newman's Own Foundation nourishes and transforms the lives of children who face adversity.