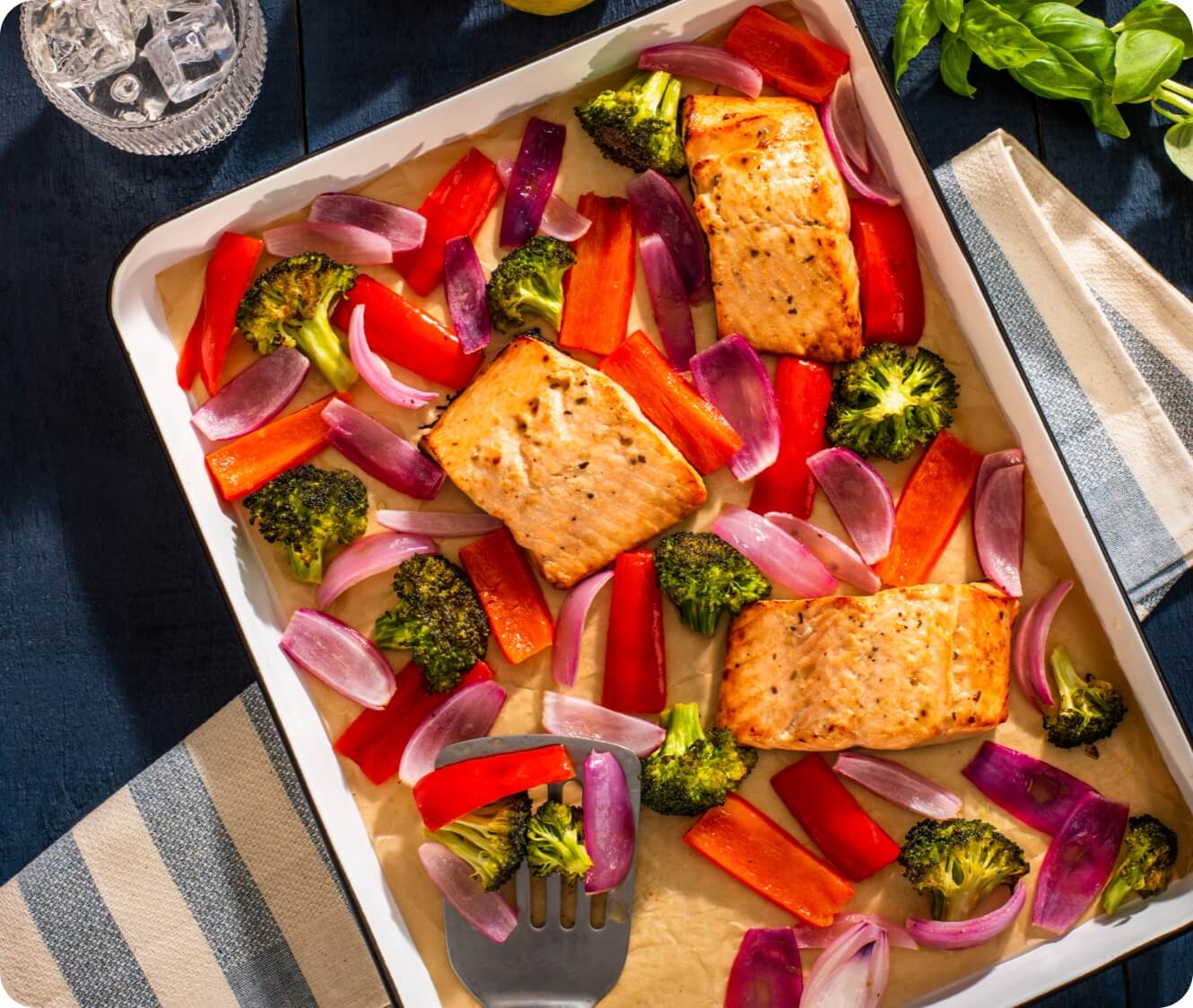 RECIPES
Lemon Basil Glazed Salmon Sheet-Pan Dinner
Ingredients
1 head broccoli, cut into small florets
1 small red onion, sliced
1 large red pepper, sliced
1/2 cup Newman's Own® Lemon Basil Vinaigrette, divided
4 skin-on salmon fillets (each about 5 to 6 oz)
1/2 tsp salt
1/2 tsp black pepper
4 lemon wedges, for serving
Directions
2
On large baking sheet, toss together broccoli, onion, red pepper and 1/4 cup vinaigrette. Arrange in a single layer.
3
Nestle salmon fillets among vegetables on baking sheet. Brush salmon with remaining vinaigrette. Season salmon and vegetables with salt and pepper.
4
Bake for 12 to 15 minutes or until vegetables are tender and salmon is cooked through and starts to flake. Serve with lemon wedges.
OUR FOUNDATION
100% Profits
to Help Kids
Newman's Own Foundation nourishes and transforms the lives of children who face adversity.