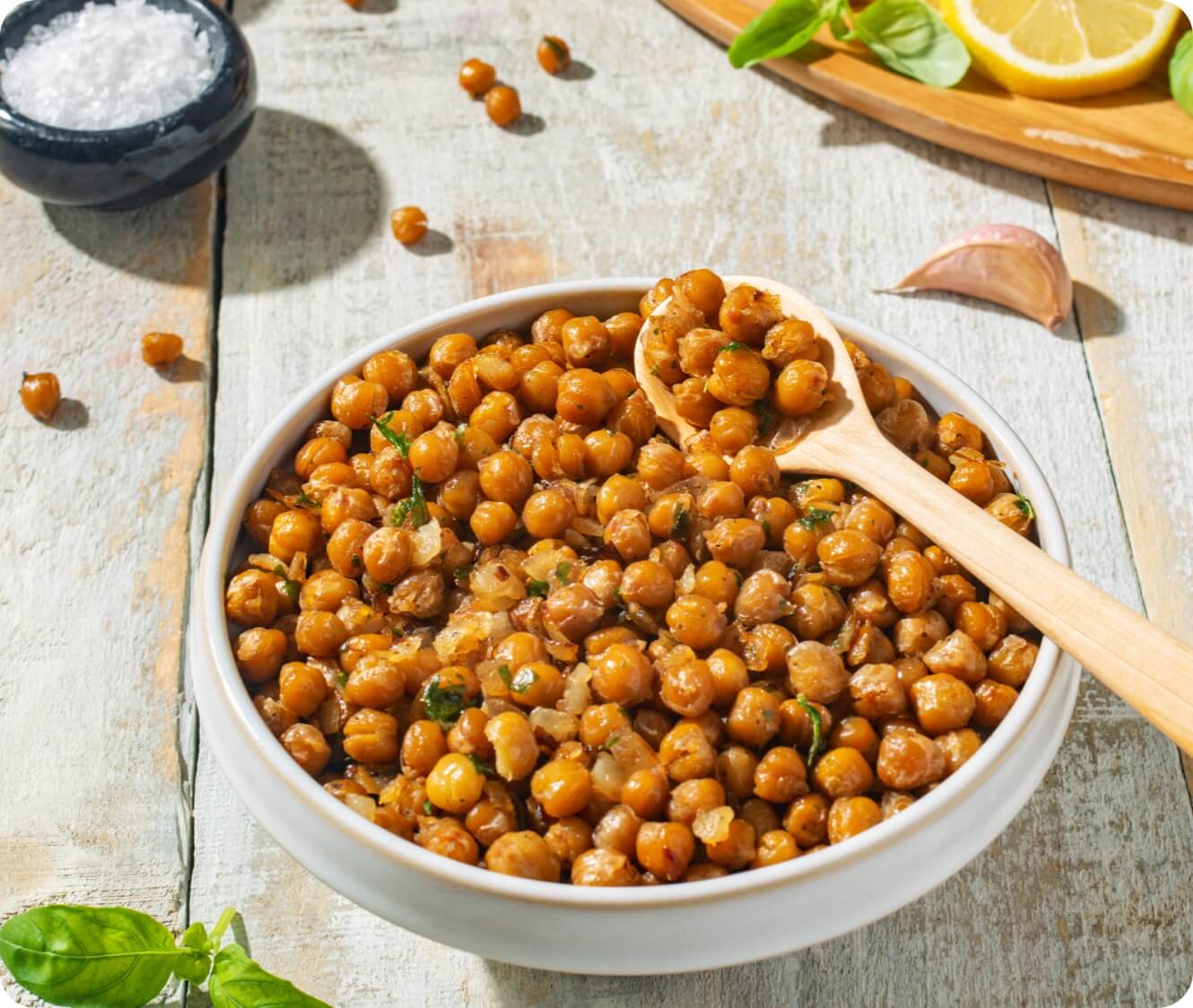 RECIPES
Lemon Basil Roasted Chickpeas
Ingredients
2 cans (each 15 oz) chickpeas
4 thin slices lemon
1/4 cup diced onion
1/4 cup Newman's Own® Lemon Basil Vinaigrette
2 cloves garlic, minced
2 tbsp finely chopped fresh basil leaves
1/2 tsp salt
1/4 tsp pepper
Directions
2
Drain and rinse chickpeas, then pat dry with paper towels.
3
Arrange lemon slices on baking sheet.
4
In large bowl, toss chickpeas with onion, vinaigrette, garlic, basil, salt and pepper. Arrange chickpeas on baking sheet over lemon slices.
5
Bake, stirring occasionally, for 30 to 40 minutes or until chickpeas are golden brown and crispy. Let cool completely. Discard lemon slices.
6
Serve as a snack or add to salads, pastas or wraps.
OUR FOUNDATION
100% Profits
to Help Kids
Newman's Own Foundation nourishes and transforms the lives of children who face adversity.