"It started as a joke and got out of control."
THE BEGINNING
One dressing started it all
In 1980 Paul Newman and his friend A.E. Hotchner decided to give friends homemade dressing in old wine bottles for the holidays. Their friends loved it and wanted more.

Two years later, Newman's Own Salad Dressing officially launched, generating over $300,000 in first-year profits. Paul declared, "Let's give it all away to those who need it!"
Not only was his approach to giving away 100% of profits a unique concept at the time, Newman's Own was one of the first food companies to focus on ingredients you could find in your own kitchen.
Paul's commitment to laughter and joy extended from his philanthropic efforts to his products.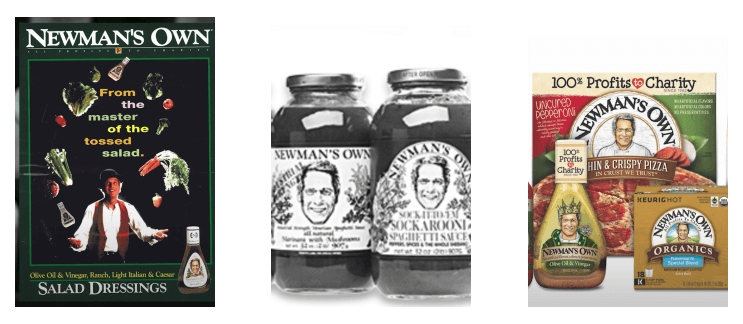 Growing for good
After 15 years in the business, by 1997 Newman's Own had expanded to numerous product offerings, with production reaching countries around the world.
TODAY
Over 100 products committed to helping kids
Newman's Own offers hundreds of delicious products that provide millions of dollars to help kids in need.
THE FOUNDATION
Newman's Own Foundation continues Paul Newman's legacy of "giving it all away," supports organizations that bring joy to children facing serious illness and advance children's nutrition security across the U.S.